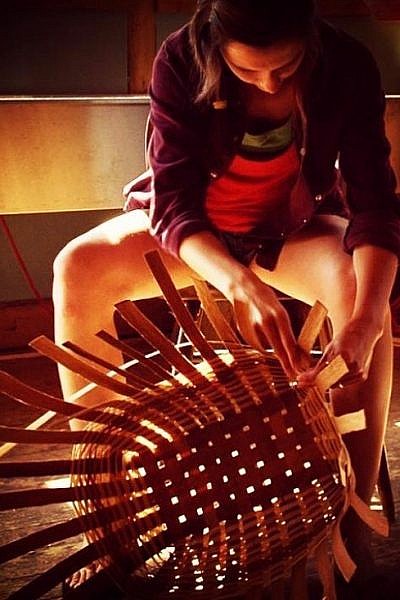 Outdoor School – Utilitarian Basket Weaving
Need something to put your pet toys in, or maybe to store hats and mittens, to put the mail in, or just to help clean up a cluttered corner? Get creative while you learn to weave a beautiful and functional basket that fits your lifestyle. The first evening of class we'll start with a history of the basket, go over terminology, and walk through the process of weaving a basket to completion. Next, we'll create a basket base and begin to weave height into in as you shape and form it. You'll have two full days to put your creativity to the test as you finish the course with a completed basket to take home and show off.
This is a 2.5-day course.
Dates:
Friday, January 24, 6:30 p.m. – 9 p.m.
Saturday, January 25, 9 a.m. – 5 p.m.
Sunday, January 26, 9 a.m. – 5 p.m.
Cost: $60.75 per person
Ages: 12 and up, all skill levels welcome
Location: Cheyenne Mountain Zoo
REGISTRATION IS REQUIRED.
Note: Not all programs happen at Cheyenne Mountain Zoo. Please note the location of the program below prior to registration.
Class topics will include:
Experiencing nature and the outdoors in an all new way.
Learning a new skill, craft, or experience.
Opportunities to take advantage of the Colorado wilderness.
Inspiring deep connections with nature and a passion for the outdoors.
Classes are open to adults and children, see ages noted for each class listing.
Recommended for ages 5 and up (must be accompanied by an adult) unless otherwise noted.
Cost
Please refer to the individual class listings, as some class costs may vary.
Questions or to contact
Email [email protected]
or call 719-424-7822