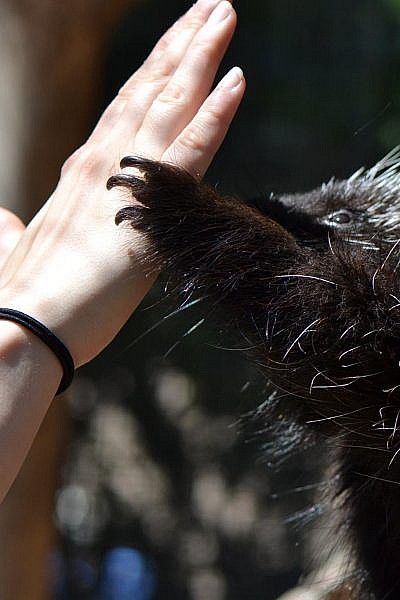 Porcupine Meet & Greet
Join a Loft keeper for a special encounter and unique animal interaction!
Porcupines are more than just a ball of quills! Learn about the porcupines that call Cheyenne Mountain Zoo home and get a chance to feed a porcupine their favorite treat. These smart rodents enjoy interacting with their keepers and will love to meet you too.
Experience includes:
– Helping prepare diets, positive reinforcement training, and/or creating enrichment for an animal.
– A one-of-a-kind experience meeting with the charismatic animal of your choice.
– Hear personal stories about our animals and learn what important roles their species has in their habitats.
Days & Times:
Can occur any day of the week, during normal business hours (must be scheduled at least two weeks in advance).
Encounters are typically around 30 minutes long with the species of your choice.
Cost:
(Experience includes two people, for kids 12 and under they need a paying adult participant to accompany them.)
Members $180.75 (for 2 people)
Non-members $230.75 (for 2 people)
– Additional people: $50.75 (Max group size of 4 people)
– Includes admission to the Zoo for the day.
– Payment in full will be required upon booking.
Details:
– Loft animal encounters are open to adults and children age 5 and up – when accompanied by an adult, unless otherwise noted.
– The Loft keeper will inform you as to which animals are available upon your arrival.
– Loft Animal Encounters must be scheduled at least two weeks in advance.