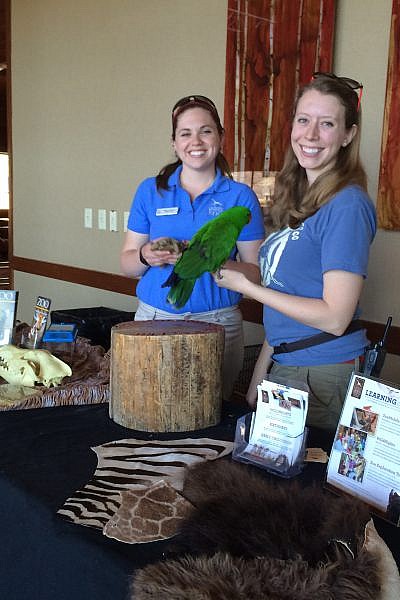 ZOOMobile Informal Booth-style Meet & Greet
Invite Your Zoo Friends.
Looking for a unique addition to your company party, festival, fair, or special event? Bring in the ZOOMobile to enlighten and engage your guests with animals, animal artifacts, and interactive activities!
Details
– Minimum 1 hour set up, maximum 4 hour set up
– Live animal ambassadors with ZOOMobile presenters
– Animal artifact display at the table
– Touch opportunities with animal ambassadors (species dependent)
Discover who may visit you as ZOOMobile Animal Ambassadors
---
Additional Costs
After hours:
$50 for programs taking place outside daily operation hours (9 a.m. – 5 p.m., MST)
Mileage:
Assessed by using Google Maps and are measured from the Zoo to the program location.

Distance charges that may apply:
0-30 miles – FREE
31-40 miles – $30
41-50 miles – $40
51-60 miles – $50
61+ miles – please inquire
---
Opportunity Fund Scholarship* Information
Cheyenne Mountain Zoo has scholarships available for schools, groups, and families that may need financial assistance.
Please download the appropriate application and follow included instructions.
Opportunity Fund Scholarship – Individual Application
Opportunity Fund Scholarship – School/Group Application
Deadline for Summer Camp Scholarships: April 30th, 2021
*This is not available for ZOOMobile Birthday parties or Animal Grams.