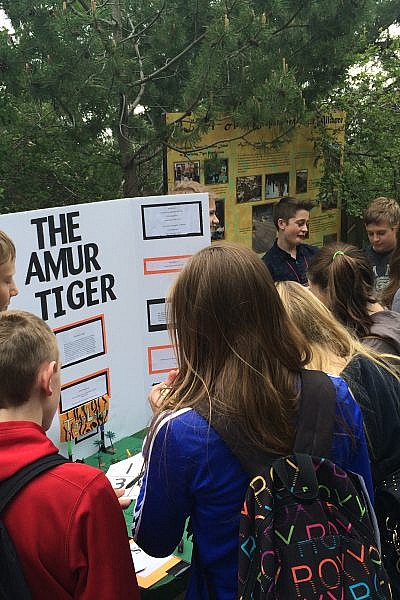 Endangered Species Day
Kids Teaching Kids.
Please join us for this fun learning experience, where your students will enjoy peer-to-peer learning about endangered species from all over the world!
Friday, May 8, 2020 This event is canceled.
10 a.m. – 1 p.m.
For grades K-8 (any grade level is welcome to attend)
What happens at Endangered Species Day?
Participants explore the zoo while visiting fun and interactive endangered species stations presented by local junior high students. A passport with over 20 different animal stations will be provided and stamped after learning about each species. This unique event accomplishes engaging peer to peer learning opportunities for kids of all ages.
Interactive stations include:
Black footed ferrets, Sumatran orangutans, Mexican wolves, Amur tigers, reticulated giraffes, the black rhino and many more!
Benefits of participating in Endangered Species Day
Meets common core state standards.
Engages in cross-curriculum collaboration.
Students refine scientific argumentation, deliberation & communication/presentation skills.