November 2020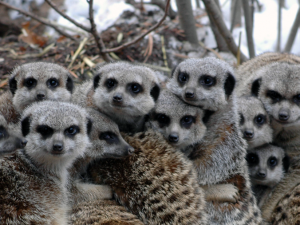 Monday, November 23 at 9 a.m.
-
4 p.m.
|
Recurring Event
(See all)
One event on Tuesday, November 24, 2020 at 9:00 am
One event on Wednesday, November 25, 2020 at 9:00 am
One event on Friday, November 27, 2020 at 9:00 am
Grades 1st - 6th. Fantastic Families - Humans aren't the only ones with strong family bonds! Wolves, elephants, meerkats and more create family structures where each member plays an active, supporting role. Come and explore the fantastic families found in the animal kingdom. Registration is required. Online registration is open.
Find out more »