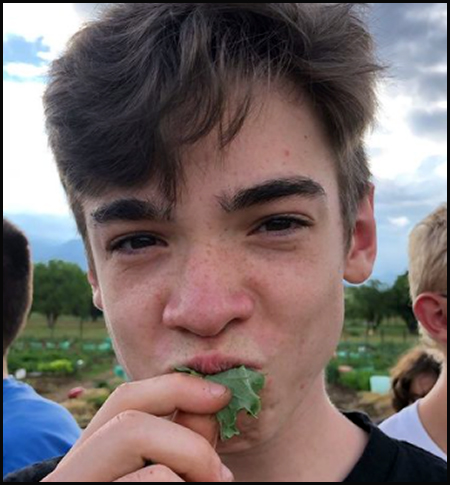 There are no 'lazy days of summer' for Jaxen Maynor. The 16-year-old has been hard at work alongside a group of teens who are tending to a garden as part of Cheyenne Mountain Zoo's Teen Program. The teens are growing tomatoes, rosemary, zucchini, kale, dill, parsley and more. They also have a plot dedicated to wildflowers, to support the pollinators who migrate through Colorado Springs each summer.
"I'm a huge plant nerd," said Maynor. "I love potted plants and have grown bell peppers at home, but I've never taken care of an in-ground garden before. I have learned so much – and not just about plants."
The teens are responsible for a total of 800 square feet of garden. It's no small task for the team of dedicated teens, as any Colorado gardener knows. During three one-hours shifts per week, six CMZoo Teen Program participants tackle the work together, and it's paying off. The group has already harvested kale, lettuce and zucchinis, all grown from seeds. Some of the produce comes back to the Zoo to supplement animals' diets. Sometimes the teens get to take some home, too.
Maynor says he enjoys seeing his hard work pay off, when he can take a fresh leaf of kale home and add it to a yummy smoothie. But, the experiences he has at the garden plots are what makes this project really special.
"It's so much more than watering and weeding," said Maynor. "The time we spend out there as a group allows us to connect and learn from each other. We'll see an insect or a bird that looks interesting and we'll stop to admire it. Someone in the group always has some knowledge to share, and we're all nature lovers, so we kind of bond over that common interest."
Maynor says he has also enjoyed getting to know members of the community through this project. The teens' garden plots are at Charmaine Nyman Community Garden at Bear Creek, where more seasoned gardeners also have nearby plots.
"We've been able to learn from other gardeners there, who we see throughout the summer while we all work on our gardens," said Maynor. "We planted relatively late compared to other gardeners, so we've been able to ask questions and learn from them, since they're a step ahead of us. It's cool to be a part of that community, with people I may not have met otherwise."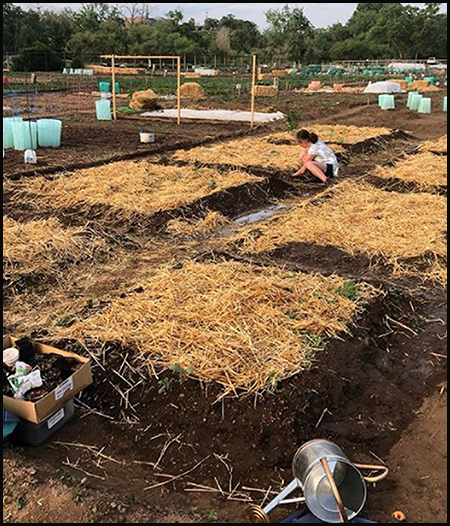 What once seemed like an overwhelming feat is now part of Maynor's routine. He says he wants everyone to know that they can start small and have their own garden, even if it's a patio of potted plants. For first-timers, Maynor recommends quickly-growing and somewhat-forgiving summer squash.
"I feel way better after working in the garden, and I really want everyone to experience that," said Maynor. "It gives me a chance to cool down and just focus on this one thing. It's relaxing and calming to be in nature, and so much more fun than I ever could have anticipated."
Cheyenne Mountain Zoo's Teen Programs provide meaningful life experiences that inspire teens to take conservation action both on and off Zoo grounds through education, leadership, stewardship and environmental exploration. To learn more about the Teen Program and how to apply, visit cmzoo.org/teenprograms.