Cheyenne Mountain Zoo recently launched a new series of programs for those who are interested in connecting with nature, the outdoors and their families through hands-on and interactive experiences. Outdoor School programs are designed to encourage people of all ages to explore and engage with our Colorado home in a whole new way. Classes will engage the whole person (physically, mentally and emotionally) to help develop a stronger connection with our natural world.
Outdoor School classes may take place at Cheyenne Mountain Zoo, or offsite in other nature-based environments. The focus is less on animals at the Zoo and more on the powerful connection nature has on us as humans.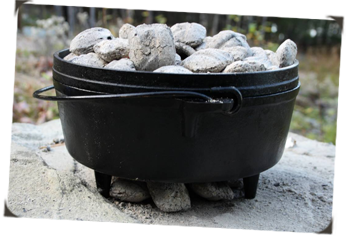 Upcoming classes offered through the Outdoor School beginning June 30 include:
– Watercolors in the Wild is an introductory program to a quick and mobile painting style that helps capture the best moments in nature. Take a break from the noise of the city and join us for an afternoon of exploring nature through art at Cheyenne Mountain State Park. Class participants will spend a little time in the classroom learning some techniques, then will head out into the park to start creating their own paintings. Each participant will receive their own "pocket palette" to travel with them and find inspiration and subject matter from nature.
– Dutch Oven Cooking is an alternative to your typical camping grill or freeze-dried meal options. Dutch oven cooking is a great way to make truly delicious meals in your backyard, while car camping, or on a river trip. This class will teach attendees to prepare three courses: appetizer, dinner with sides and a dessert. Each participant will walk away with recipe cards and a full stomach. Students will prepare their very own Dutch oven dinner to enjoy as part of the class.


– Pack Basket Weaving is a truly hands-on crafting experience. Pack baskets are an alternative to a typical backpack. They are not only sturdy and durable, but eye-catching and versatile. This class will take place over a series of days, during which each participant will construct his or her own pack basket. Attendees will learn about the weaving supplies, process, technique and traditional uses.
These classes are just a small sampling of what to expect from CMZoo's Outdoor School. Classes like wilderness photography, family hikes, primitive shelter building, primitive fire building, bird banding and more are soon to be listed as class options. Be sure to visit our Outdoor School page to see what is currently offered and sign up for a class that excites you!