Spending time in nature can help reduce stress and trigger happiness! Cheyenne Mountain Zoo is offering small-group programs that foster connections with nature, the outdoors and each other. Through hands-on interactive experiences, classes will engage the whole person – physically, mentally and emotionally – and build a stronger connection with our natural world.
Outdoor School classes may occur on Zoo grounds or off-site in other nature-based environments. These classes focus less on animals at the Zoo and more on the powerful impact nature has on us as humans. When we care more about wild places, we take better care of them and the creatures that live there. This summer, Cheyenne Mountain Zoo is offering brand-new opportunities to connect with nature: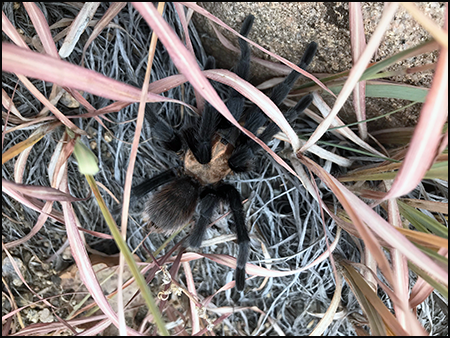 Nature Hikes: We'll search for signs of wildlife, like tracks and scat, or explore with our senses on high-alert in a forest at night. After participating in a nature hike workshop, you will see that we share this amazing Colorado home with so many species (some more obvious than others!).
Nature Photography: Photography is a great way to hold onto memories, share stories, and gain knowledge. Photos can allow us to experience nature up-close without a time limit, so we can focus on the details better than our eyes can. Imagine getting closer to monarch eggs or a hummingbird without disturbing them. Through a lens, you can gain an even greater understanding and appreciation for nature.


Nature Play and Exploration: Sometimes the best way to connect with nature is without an agenda, with opportunities to explore, observe, and engage the senses. Though activities are built into these programs, they are guided by participants' interests and seamlessly flow into their own experiences. We'll look for specific colors found around us, identify birds, build forts, or climb rocks. These explorations are sure to ignite your inner "wild child."
These classes and more can be found at cmzoo.org/outdoorschool. Stay tuned to that page for upcoming programs and opportunities for every season throughout the year. Space is limited in each class, so register soon!