If you're looking for fun and educational activities for the kids the Monday, Tuesday and Wednesday of Thanksgiving week, look no further than Cheyenne Mountain Zoo Fall Break Camps! Registration is open now.
On November 25, 26 and 27, 2019, kids from kindergarten to sixth grade can take part in one or all three days of available camps at the Zoo. Space is limited and pre-registration is required. Zoo member discount rates apply. Kindergarten half-day camps are from 9 a.m. to 1 p.m. each day and first through sixth grade camps are from 9 a.m. to 4 p.m. daily.
The Zoo also offers early morning and late afternoon one-hour extended camps to fit your busy schedule the Monday, Tuesday and Wednesday before Thanksgiving. Early Birds Camp is from 8 to 9 a.m. and Later Gators Camp is from 4 to 5 p.m.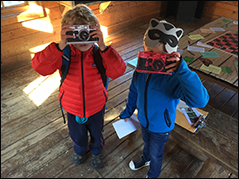 Monday, Nov. 25, the camp theme is Hopping into Harvest. Join us as we all prepare for the cold months ahead. From growing long fur coats to stocking up on food, campers learn about how animals get ready to survive the winter.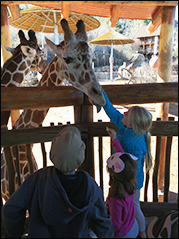 Tuesday, Nov. 26, campers discuss the interesting varieties of family structures in the animal kingdom, with this day's theme: FALLing for Family. Learn which animals are independent infants, which families stay together and what types of animal families lie somewhere in between.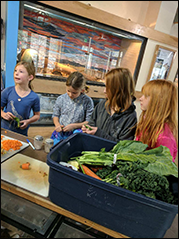 Wednesday, Nov. 27, the theme is Happy ZOOgiving. Campers will help create special Thanksgiving enrichment items for the animals of Cheyenne Mountain Zoo. We're thankful for our animals, and this is your child's chance to help thank our animals by contributing to a unique Thanksgiving dinner.
Click here to find out more or to register.


Back to The Waterhole