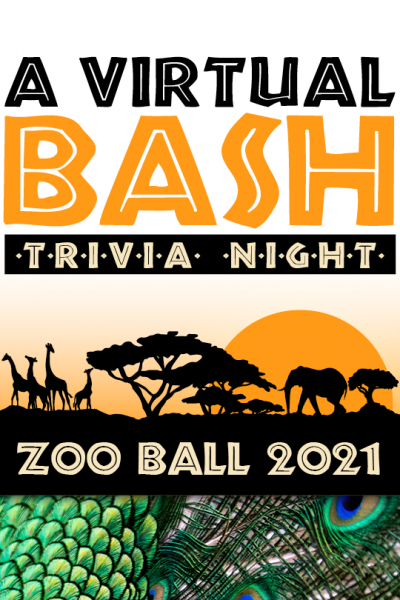 Zoo Ball 2021 – Auction Bidding Instructions
Online Monday, June 14 at 8 a.m. – Sunday, June 20 at 8 p.m.
Ready to start bidding? Find instructions for auction registration, guidelines and useful tips for bidding below.
To register to bid go HERE, and click the" Start Bidding" button in the upper right hand corner.
Be sure to include your mobile number to receive text updates on your bid.
If you need further assistance, please see the step-by-step directions, how-to videos, FAQs and guidelines below.
Auction Guidelines:
– The Auction will close at 8 p.m. on Sunday, June 20, 2021. Bidding on an item will stop when the silent auction is closed.
– All sales are final and are not subject to refunds or warranty. All item are "as is."
– Cheyenne Mountain Zoo makes no warranties or representations of any kind or nature, either expressed or implied, with respect to the property. Cheyenne Mountain Zoo has attempted to describe and catalog items correctly, but does not warrant or represent, and shall in no way be responsible for the correctness of descriptions, genuineness, authorship or condition of items.
– Suggested values have been supplied by the donors and are not guaranteed by Cheyenne Mountain Zoo.
– Certificates issued are one-of-a-kind, and in most instances cannot be replaced if lost or stolen. Expiration dates are firm and in most cases cannot be extended.
– After the close of the auction, the winner's credit card will be charged and a receipt will be emailed to the email address on file.
– Winning bidders are responsible for picking up their item(s) unless otherwise stated in the description. Pick-ups will be available during designated times. Instructions will be sent to winners after the auction closes.
– If the item requires shipment, the winning bidder assumes all associated costs.
Need More Help Registering?
Step-by-Step Directions:
Click the "Start Bidding" button in the upper right-hand corner.
Click the green "Create Account" button.
Enter your email address.
Wait for verification email (make sure to check your junk folder if you don't receive it).
Follow the verification link and fill-out the form. Be sure to provide your mobile number so you can receive important texts about the auction and the items you bid on. Credit card information entered will only be used when bidding or donation through the auction site.
Verify payment method, billing address, email and mobile number are correct. Then click "Create."
Click on the "Start Bidding!" link to enter the auction!