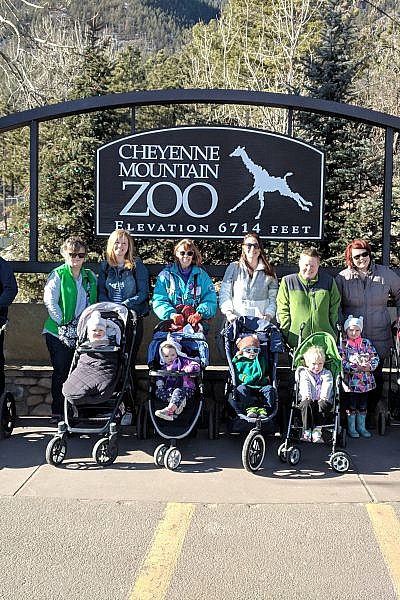 Stroller Safaris for Private Play Groups
Book a Stroller Safari for your private playgroup. Simply fill out the request form linked in the green box, or contact the program coordinator below.
You will need to provide your group leader's name, phone number, email, and your 1st, 2nd and 3rd date requests.
Ages 12 months – 4 years
Stroller Safaris are informal exploratory experiences in which participants use all five of their senses to connect with nature and animals. Participants will enjoy a story, gross motor activity and meet and greets with animal ambassadors.

This 60 minute program includes:
1 animal feeding experience
1 animal meet & greet
1 fine/gross motor activity
Refund Policy:
If the Zoo closes and/or cancels your program due to unforeseen circumstances (e.g. inclement weather), an EdVenture Program coordinator will contact you, or the group leader if there is a group, and issue a full refund to all program participants. (The group leader will be responsible for notifying the group participants of these changes.)

Questions or to Contact Us:
Email [email protected]
or call 719-424-7827