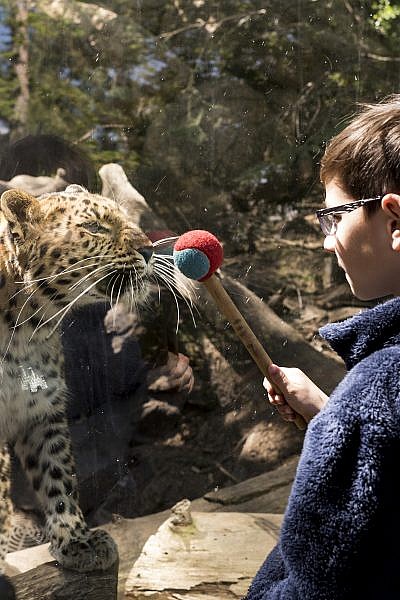 Support the Zoo
A Matter of Survival. Donations are our lifeline. As one of very few AZA-accredited zoos in the nation that operates without any tax support, Cheyenne Mountain Zoo depends on admissions, memberships dues, donations and grants for funding. Your support is critical to our future.
Zoo Ball 2021
A Virtual Bash: Trivia Night!
– Online Auction: Monday, June 14 at 8 a.m. – Sunday, June 20 at 8 p.m.
– Virtual Trivia Night: Thursday, June 17, 2021 at 6:30 p.m.
This year's Zoo Ball won't be your ordinary virtual gala. Bid in our online auction featuring one-of-a-kind items and experiences. Join us June 17 to compete in Zoo-themed trivia! Grab a cocktail and a snack, and put your thinking cap on as we venture throughout the Zoo. Register to bid, learn about virtually attending for FREE, ticket options and the Virtual Bash!
All donations are tax deductible as allowed by law. Donations and financial support are particularly important to Cheyenne Mountain Zoo as we are a non-profit 501(c)(3), public trust of the citizens of Colorado Springs, Colorado USA. Donations come in many forms, and every little bit counts.
More Ways You Can Help
With so many things going on throughout the Zoo each year, the need for financial support is prevalent in many areas. Featured here are many of the ways you can show your support.