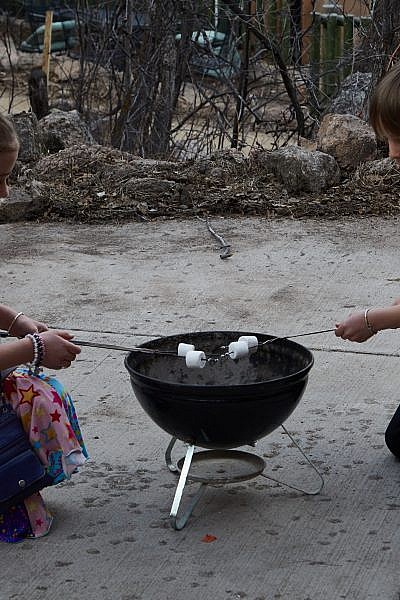 Evening Tours for You & Your Friends
Starlight Safaris
Customize your own private evening to celebrate birthdays, graduations, or maybe just a night with friends!
Invite your group of 6 to 175 people to a one-of-a-kind experience.
Starlight Safari's are sure to spark your curiosity and answer all your animal questions during our guided evening tour!
Every Starlight Safari evening program includes:
Roasting s'mores
Feeding our giraffe herd their favorite lettuce snacks
A private tour led by EdVenture staff
An up-close animal meet and greet with a CMZ ambassador animal
Time
All Starlight Safaris are from 6 p.m. – 9 p.m. unless otherwise noted.
To Schedule:
To schedule any custom Starlight Safari, submit the Starlight Request Form
For pre-scheduled Starlight Safaris, use the 'Register Now' link provided in the green box.
Note: Minimum age 2 years and older with an accompanying adult.
This is not an overnight program.
Questions
Email [email protected]
or call 719-424-7827
EdVenture Refunds, Cancellations or Changes
Cancellation Policy Effective from May 1, 2020 through September 30, 2020 – We recognize that COVID-19 has affected people in many ways, therefore, we have temporarily adjusted our cancellation and refund policies. A written request for cancellation received prior to the scheduled program date will receive a refund in full or have the opportunity to reschedule the program for another date.
We do not issue refunds for parties that do not show for their reservation. If you need to cancel or reschedule your event, please refer to the confirmation email received upon registration. For further inquiry, please email [email protected].
If the Zoo is closed due to inclement weather or other unforeseen events, we will issue you a full refund (less the non-refundable deposit) or you may reschedule the event to the next available date and apply all payments already made toward your reservation to the new reservation.