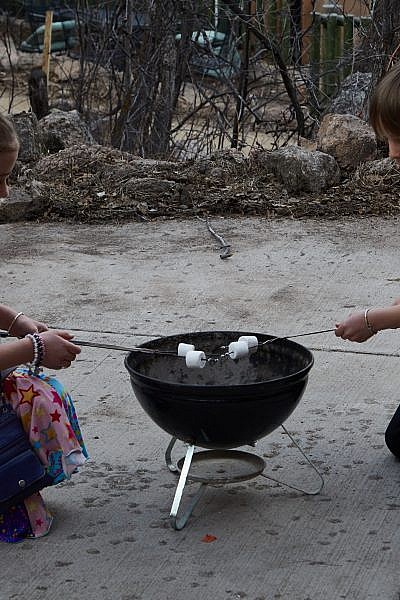 Evening Tours for You & Your Friends
Starlight Safaris
Customize your own private evening to celebrate birthdays, graduations, or maybe just a night with friends!
Invite your group of 6 to 175 people to a one-of-a-kind experience.
Starlight Safari's are sure to spark your curiosity and answer all your animal questions during our guided evening tour!
Every Starlight Safari evening program includes:
Roasting s'mores
Feeding our giraffe herd their favorite lettuce snacks
A private tour led by EdVenture staff
An up-close animal meet and greet with a CMZ ambassador animal
Time
All Starlight Safaris are from 6 p.m. – 9 p.m. unless otherwise noted.
To Schedule:
To schedule any custom Starlight Safari, submit the Starlight Request Form
For pre-scheduled Starlight Safaris, use the 'Register Now' link provided in the green box.
Note: Minimum age 2 years and older with an accompanying adult.
This is not an overnight program.
Cancellation Policy Effective from May 1, 2020 through August 31, 2020 – A written request for cancellation received prior to the scheduled program date will receive a refund in full or have the opportunity to reschedule the program for another date.
Questions
Email [email protected]
or call 719-424-7827