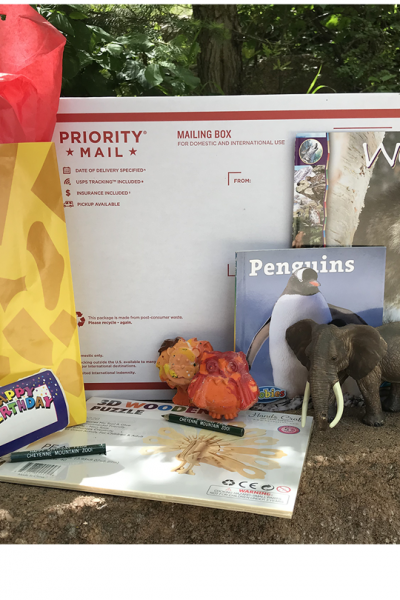 Zoo Birthdays in a Box
Can't make it to the Zoo to celebrate a birthday? No problem, we will put all the best parts of an overnight in a box and send it to you, so you can still have your very own zoo birthday!
Zoo Birthdays in a Box are a fun innovative program that allows ANYONE to have a Zoo Birthday from the comfort of their home. We provide the essentials for a fun and engaging birthday party at home! You pick the party package that suits you and we'll box up the supplies, and send them your way as a recipe for a fun filled evening. Check out the options below.