Ten members of CMZoo's Teen Program recently embarked on a weeklong off-grid adventure to the wilderness of Glacier National Park in Montana. CMZoo's Teen Program focuses on spending time exploring nature, learning about animals, and understanding other cultures. The program is known for its hands-on educational experiences at the Zoo and in nature, with exploration trips available for Teen Program participants year-round. These trips connect teens to local, national, and international wildlife and wild places. Each destination, adventure, and educational opportunity is intentional, and supports the program's overall goal to inspire future leaders in conservation and animal care.
In June, Austin Kennedy, teen program supervisor, and other Zoo staff, led the ten teenagers to learn at the Glacier Institute outside of Columbia Falls, Montana. The Glacier Institute is an outdoor education organization that focuses on getting people outdoors and connecting them to the wild world of Glacier National Park. The Glacier Institute is the official education partner for Glacier National Park and Flathead National Forest.
"While we were there, we spent our days fully unplugged and off-grid," said Kennedy. "We did a lot of exploring, learning, and laughing."
Kamrynn Eddy, a three-year Teen Program participant, will soon head off to Washington State University to pursue a bachelor's degree in zoology. She joined her fellow teens on this trip and called it "soul-changing."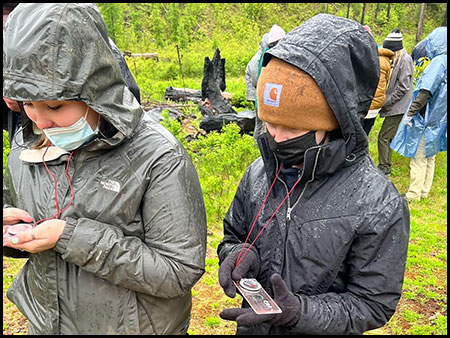 "Our programming at the Zoo is typically animal and conservation based, and this experience focused on the wild places we need to conserve," said Eddy. "We got to touch, hear, see and feel these different environments, and it really expanded my knowledge and love for the outdoors. I've always loved animals, but this helped me learn to identify trees and rock formations, and even how certain trees grow and how they adapt. We saw incredible wildlife, too, and got to appreciate how conserving wild places means saving wild animals."
The team participated in workshops on orienteering, geology, ecology, and more. They took day trips to neighboring towns and lakes, and even got to visit the National Bison Range, which is in the center of the 1.25 million-acre Flathead Indian Reservation.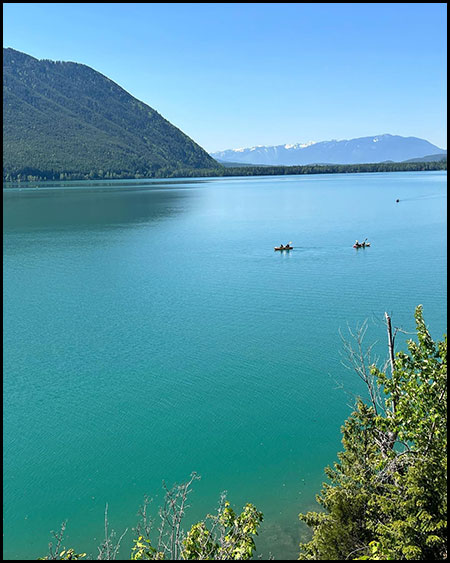 "The National Bison Range is a living example of species restoration over time," said Kennedy. "In the 1870s, bison were on the brink of extinction. Now, there are an estimated 300+ in this reserve, and other bison populations thriving elsewhere. We learned about the history of the U.S. government's injustices to The Confederated Salish and Kootenai Tribes, whose land was unjustly used to establish the range. Today, the Confederated Salish and Kootenai Tribes are now the stewards of the bison herd, which descends from animals that Tribal members brought back to the Flathead Indian Reservation from east of the Continental Divide to help establish this new bison population in the early 1900s."
During the teen's National Bison Range exploration, they saw a grizzly bear, a black bear, deer, baby bison, an eagle and more! The teens get down-time on these trips, too. They played volleyball in the rain, went on hikes and formed bonds with each other. Eddy said one of her favorite memories from the trip was during a short hike to a waterfall, when she and her fellow explorers sat back and shared what had impacted each of them the most during this trip.
"We all have different experiences and different memories," said Eddy. "Some of us will go on to pursue animal care and zoology, and others will go on to become doctors, lawyers or writers. But, no matter where we end up, we will all go through life with this foundational passion for animals and wild places."
For more information on CMZoo's Teen Program, visit cmzoo.org/teenprograms.