Migrating birds and pollinators are moving through Colorado, and they're hungry! As you plan your 2022 summer garden, consider these plants to brighten your backyard and feed our famished flying friends. CMZoo's Annual Plant Sale, in the Cheyenne Mountain Zoo parking lot May 20-22, 2022, is a great place to stock up.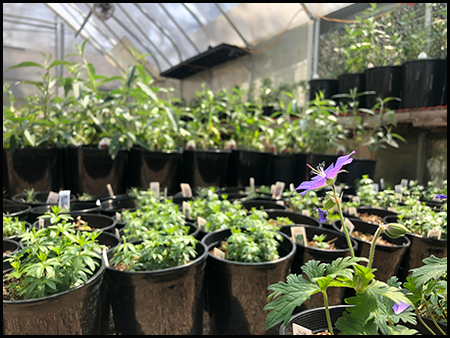 "Pollinators are extremely important members of our ecosystem, and they're counting on us to help fuel their impressive migrations," said Denny Patton, senior horticulturist at Cheyenne Mountain Zoo. "Early blooming perennial plants – which grow back every year – make beautiful additions to your garden when most other plants aren't blooming yet, and they're like an oasis in a desert for pollinators in search of food."
Cheyenne Mountain Zoo's Annual Plant Sale is a great place to peruse plants. This year, the Zoo's horticulture fundraising event will be in the Zoo parking lot Friday, May 20, Saturday, May 21 and Sunday, May 22 from 8 a.m. to 5 p.m. There's no need to make a reservation, and Zoo admission is not required. Plants will be available on a first-come first-served basis, so don't be late!
This year's Plant Sale is in-person only. There will be no online shopping or shipping options available. Come out to the Zoo and chat with our expert horticulturists about which plants work best in your garden, and know you're supporting the ongoing beautification of the Zoo with your purchases.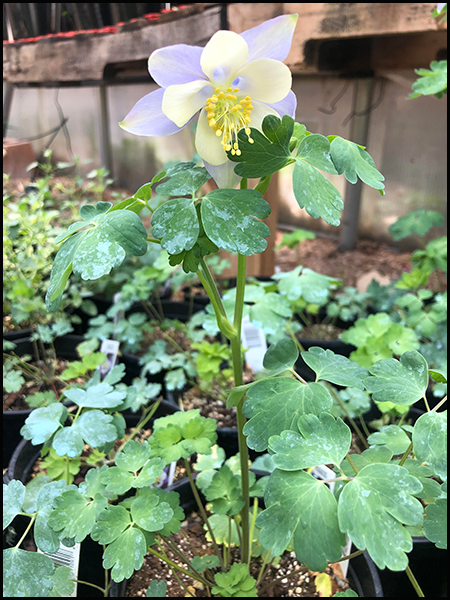 "Our greenhouse is absolutely popping with plants that will be ready to go into the ground at the end of May," said Patton. "We have perennials, grasses, shrubs and vines available, including some of my favorite pollinators, like butterfly bushes and catmint. We are also offering lavender, and coral bells, which are beautiful, dark purple evergreen plants with chunky leaves and tall stalks that have tiny flowers on them."
Here are four pollinator favorites to consider adding to your backyard this year, and you can pick them up at this year's Plant Sale.
Columbines, Colorado's state flower, are wildflowers that typically bloom in June, and they have two layers of petals! The uniquely shaped flower's name comes from the Latin word for 'dove,' because the interior white petals can look like five doves clustered together. They come in a variety of colors from red to dark purple, but the light blue Columbine is the color most Coloradans recognize.
Butterfly bushes are unruly shaped perennial shrubs that produce long clusters of tiny, sweet smelling flowers that grow in a cone shape along branches with long leaves. They're usually purple, magenta, pink or white, and typically grow to be about five feet tall. As if their name wasn't a hint, these flowers are big-time attractors of butterflies whose flowers usually start to bloom in June.


Husker red foxglove beard tongue is another drought-resistant perennial pollinator plant that does well in Colorado's sandy soil. These plants bloom mid-spring to early summer, with bright-and-ruby red flowers stems and petite white flowers supported by burgundy-colored foliage. They can grow about 30 inches tall and 18 inches wide, and love full-to-partial sun.
Echinacea tennesseensis, or the Echinacea Tennessee purple coneflower, is a drought-tolerant perennial, and a member of the daisy family. Their lightly-scented purple flowers with copper-orange centers bloom at the ends of long stems, typically mid-summer to early fall. After a few seasons of care, they can grow up to four feet high and 36 inches wide.
With a garden of pollinator perennials that bloom throughout the season, you'll be ready to welcome butterflies, bees, hummingbirds and more to your own personal paradise. Come by the Annual Plant Sale May 20, 21 and 22 from 8 a.m. to 5 p.m. in the Zoo parking lot to check out our flora options, and to speak with our expert horticulturists about which plants could work well in your garden.
There's no reservation or admission needed to attend the Plant Sale. All proceeds go to support the Zoo's horticulture team and projects. Get more information at cmzoo.org/plantsale.