Countless studies support the positive impact exercise can have on people's mental health. Experts at Children's Hospital Colorado, longtime Cheyenne Mountain Zoo partners, say the same is true for kids. Outdoor physical activities have additional benefits, including decreasing stress and anxiety, improving mood and self-esteem, reducing aggression and improving focus. Finding the time to plan regular outdoor activities for a family can be difficult, no matter how much parents want to make it happen. Luckily, CMZoo has a program that can help.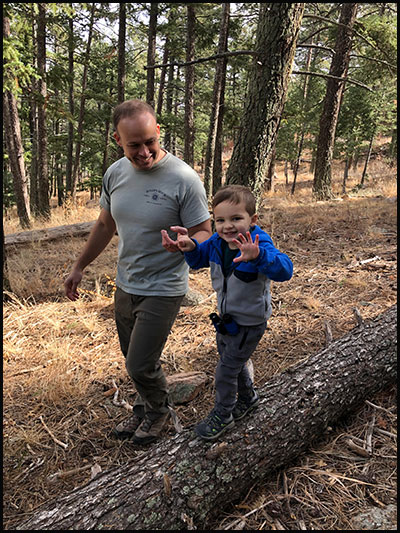 CMZoo's Outdoor School creates opportunities for kids and families to connect with nature, stay active and engage in creative projects together while enjoying the great outdoors. Outdoor School courses take place throughout the year and include activities like fort-making, nature photography, hiking with toddlers, and celebrating the magic of mud while exploring 40 acres of open space on Zoo property, up above the Zoo.
"We have seen Outdoor School students connect with these wild places best when we offer exploration and nature play in a variety of settings and themes," said Russell Friedman, EdVenture education specialist at CMZoo. "Some programs are just for kids, some are for families, some have an agenda and some are completely unstructured. The variety means no one gets bored, and we can appeal to people with different interests and levels of comfort outdoors."
Other courses include basket-weaving, Dutch oven cooking, hiking, animal tracking and more. Last summer, an Outdoor School program ventured off Zoo grounds to Fountain Creek Nature Center, where they learned about water ecosystems.
"Attendees got to play in the ponds and streams to explore a big world of small creatures in a totally immersive way," said Friedman. "By dipping their nets and hands into the water, and studying living organisms under magnification, these young learners were able to play in and connect with the outdoors in a really memorable and inspiring way."
The programs also include opportunities for grown-ups to make connections with their kids and other adult friends. One program, called Trekking with Toddlers, gave adults and little ones the opportunity to exercise and explore outdoors in a group.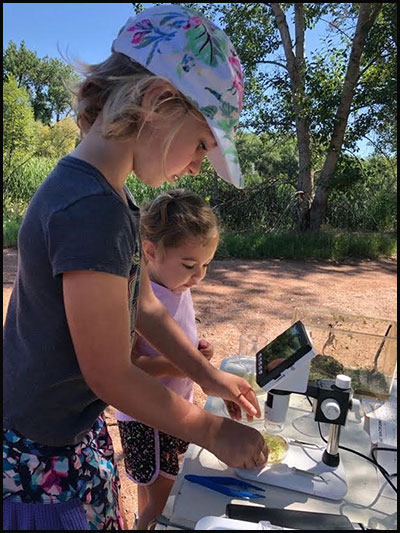 "As parents watched their little ones run around together, you could see the adults relaxing and taking moments to be present in nature, too," said Friedman. "These programs have allowed us to provide all ages with opportunities for safe, creative adventures and the chance to slow down and get the benefits of nature, exercise and camaraderie with other participants. It's fulfilling for them, and for us!"
Outdoor School will continue to provide unique experiences for our guests to discover and rediscover a love for nature with programs that support their mental and physical well-being. Upcoming programs include nature play concepts, such as the Forts and Fires program, which will open for registration soon. Other opportunities to explore creativity and mindfulness through nature crafts and art, like basket weaving and photography, are open for registration now.
Outdoor School programs are constantly being updated and expanded. Check cmzoo.org/outdoorschool to see the latest available courses and to get more information about how to participate.
Learn about age-related exercise recommendations and the benefits of physical activity on mental health for kids from our partners at Children's Hospital Colorado, here: https://www.childrenscolorado.org/conditions-and-advice/parenting/parenting-articles/mental-health-benefits-exercise/.