Let's Go Outside! Outdoor School Provides Nature-Based Programs for All Ages
Spending time in nature can help reduce stress, increase balance, and trigger happiness! Cheyenne Mountain Zoo is offering a new series of programs for those who are interested in connecting with nature, the outdoors, and their families through hands-on interactive experiences. Classes will engage the whole person – physically, mentally and emotionally – and foster a stronger connection with our natural world.
Outdoor School classes may occur on Zoo grounds, or offsite in other nature-based environments. These classes focus less on animals at the Zoo and more on the powerful impact nature has on us as humans. When we care more about wild places, we take better care of them and the creatures that live there. Starting this spring, CMZoo's Outdoor School is offering courses for a variety of ages. Here's a preview:
Wild Families: Nature Play Group
All ages (targeted for families with children ages 5 to 8)
10 a.m. to noon
Saturday, April 10
Experience nature as a playground for your family! Explore CMZoo's Nature Trail, in the forest up above the Zoo! We'll look for signs of wildlife, walk among the trees, investigate rocks and plants, and so much more. This program is geared for families with children between the ages of 5 and 8 and will allow free play with guided activities for all participants. Be sure to bring your curiosity and imaginations!
Wild Kids: Fort Building
Ages 6 to 10
10 a.m. to noon
Saturday, May 8
Building forts in the trees is an immersive way to fully explore nature! Participants will be able to stack rocks, assemble branches, pack mud, and let their wild sides come to life. Kids who have the best time in this program get excited about getting dirty while being outside for about two hours. Also…. no parents allowed!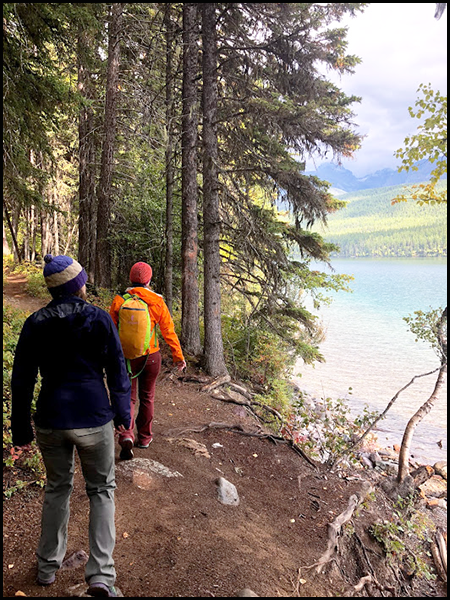 Animal Portrait Photography
Ages 15 and up
9 a.m. to noon
Sunday, May 23
Saturday, June 12
Saturday, July 10
Saturday, August 21
Capturing the perfect animal photos takes practice, patience and technique. After learning a few photography terms and pro-tips, several CMZoo animal ambassadors will come to the studio classroom for participants to photograph. Explore different backdrops, adjust your settings for active and slower moving animals, and meet the animal models! Afterwards, upload your photos and experience an artistic critique of your work, so you can gain advice for further developing your animal portrait skills. This beginner-level course is a great way to practice capturing animal images before stepping out into the wilderness!
Wild Families: Dutch Oven BBQ Cookout
All ages
6 to 9 p.m.
Thursday, July 1
Have you ever wondered how to make delicious meals in the wild without having to eat freeze-dried meal packs? Join us for an evening of fun and food while we teach Dutch oven-style cooking over a fire, and we promise, no freeze-dried anything! In the spirit of Independence Day, we will be making a feast of barbecue-inspired favorites. All food is included. Bring your appetite! If you have dietary preferences or restrictions, we will do our best to accommodate those, too.
These classes and more can be found at cmzoo.org/outdoorschool. Stay tuned to that page for upcoming programs and opportunities for every season throughout the year. Space is limited in each class, so register soon!