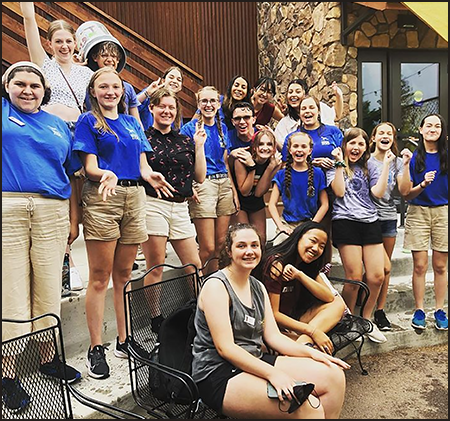 If you have visited Cheyenne Mountain Zoo during the summer, you have probably seen teenagers in light blue t-shirts, contributing to the success of almost every area of the Zoo. These teens play an active role in engaging with guests, caring for animals, and gaining life skills like public speaking and professionalism. Summer might be the busiest time for teens to participate in these experiences, but there are other opportunities during the traditional school year, as well.
The CMZoo Teen Program also offers a winter session from Nov. 12, 2021 to Feb. 12, 2022. Applications for this four-month session will be accepted at cmzoo.org/teenprograms from Saturday, Oct. 16 through Monday, Oct. 25, 2021. Teens ages 12 to 18 gain experience with animal care, conservation, leadership and interpretation, and they connect with nature through interactive experiential education sessions on the Zoo's Nature Trail. They'll also see behind-the-scenes areas of the Zoo and learn alongside CMZoo's team of animal keepers. Space is limited for this session, and applications are required.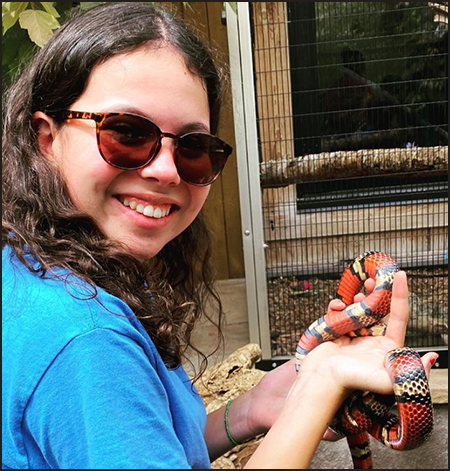 For teens who would like to experience CMZoo's Teen Programs without a long-term commitment, Community Programs are a great place to start. Community Programs are one-time sessions including offerings like Wilderness Survival Skills, Raptor Workshops (learning all about birds of prey and how to spot them in the wild), evening Zoo tours and Starlight Safaris, and Animal Photography. Each program is designed for teens to connect with the Zoo and nature, while bonding with each other with experiences that are truly unique. Learn more about each program and sign up at cmzoo.org/teenprograms.
Stay tuned to cmzoo.org/teenprograms, because there are always new and developing programs being launched for the 12-to-18-year-old age group. Whether it's workshops on conservation and life skills, or internship opportunities for high schoolers, the website is the best place to find it all.