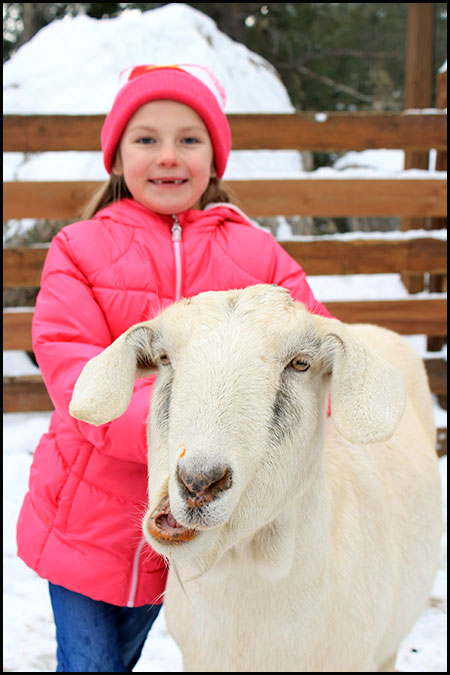 Before we know it, kids will be on school break for the holidays. Did you know you can register Pre-K through sixth graders for an enriching week at the Zoo, with our Winter Break Zoo Camp? Registration is open now!
Winter Break Zoo Camp is Mon., Dec. 26 through Fri., Dec. 30. Full-day camps, for first through sixth graders, go from 9 a.m. to 4 p.m. Pre-K and Kindergarteners can enjoy half-day camps from 9 a.m. to 1 p.m.
Campers can attend for one day or any combination of all five days. This year's theme is Winter Around the World. Campers will learn how animals in different parts of the world experience winter, with hands-on winter animal-based activities and explorations at CMZoo. Every day the programming is different, so campers can pick a favorite theme and attend that day, or attend all five days and learn something new every time.


Check out the daily themes offered throughout Winter Break Camp 2022:
– Mon., Dec. 26 – Frosty Forest: Grab your blanket and pillow as we join alongside our local hibernating animals on a mission to sleep through winter.
– Tues., Dec. 27 – Snowy Safari: Start stocking up as we learn about which animals store food for their long winter months and how they keep their snacks safe.
– Wed., Dec. 28 – Icy Underground: Learn all about our underground friends and what changes they make to survive the winter!
– Thurs., Dec. 29 – Winter Waters: Dive into the world of winter water adaptations as we learn how aquatic animals thrive under the ice.
– Fri., Dec. 30 – Warm Walkabout: Investigate the differences between various warm weather regions and what those differences mean for the animals that live there.
Campers should sign up for the camp that reflects the grade they are currently enrolled in. Each day of camp includes hands-on experiences, up-close encounters, games and more! Register for the whole week, or just a few days. Space is limited and camps are subject to selling out. Don't wait to register your young explorer for the best winter break ever!
Visit www.cmzoo.org/camp to learn more about our Winter Break Camps and to register your camper!