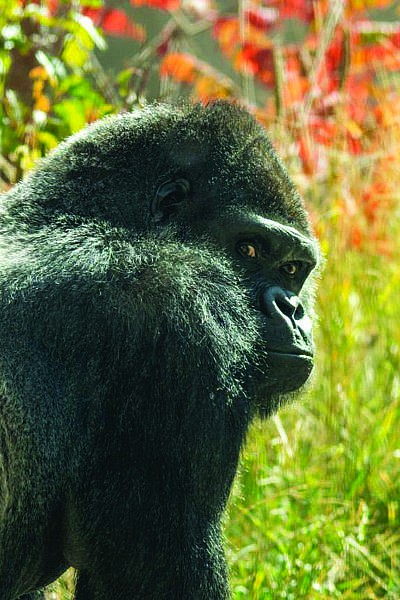 Valentine's Day Gift Package
You're one in a Gorillian.
Adopt our silverback for your loved ones this Valentine's Day. Goma, 28 years old, resides in Primate World alongside our troop of four girls, Juju, Asha, Kwisha and Roxie.
Your valentine will enjoy knowing that your donation helps to feed and care for this great ape.
---
DOWNLOAD & SHARE the Orangutan-Friendly Valentine's Day Guide 2020 – PDF
---
EAch Gorilla Valentine Package includes:
Cuddly 12-inch silverback gorilla
Personalized adopt sheet
Fact sheet about Lowland Gorillas
Full-color photo
Adoptive parent recognition on cmzoo.org/wildchild, posted at the end of each month
This Unique Gift* is Only $65
– *Limited supply, order yours now while supplies last!
– Note: There are many other Wild Adoption Gift Packages available as well, or simply digital adopt any animal at the Zoo starting at just $35. 
Shipping Information
– All orders after February 3, 2020 are not guaranteed to reach their destination by February 14, 2020, but we will continue to take Valentine's Day orders until Valentine's Day!
– Packages are shipped via US Priority Mail.
– No shipping internationally.
– Shipping and handling fee of $6.95 per $65 package.
Order your Valentine Gift Packages today!