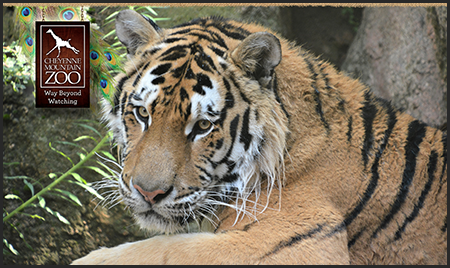 November 2022
Dear Friend,
Every year at this time, I'm struck by how quickly the year has passed- and how much we've accomplished! This year is certainly no exception. It feels like just yesterday that we were in the middle of a busy summer season – and now we're getting ready for Electric Safari! Time flies when you're having fun, which is what we do best at Cheyenne Mountain Zoo.
Although it's flown by, the past year has been full of excitement, from new babies to new ideas and new projects. And it's all because of friends like you! Here are just a few of the exciting things your support has helped us accomplish this year:
Cheyenne Mountain Zoo was ranked as the 3rd best zoo in the country by USA TODAY 10Best Readers' Choice Awards! After spending a number of years in the top five, this is our highest ranking yet. We also received the honor of bringing home the nation's 2nd best exhibit award for Rocky Mountain Wild!
In partnership with the World Association of Zoos and Aquariums, we launched the global sustainable palm oil app, PalmOil Scan. The new app helps consumers easily identify companies using only certified sustainable palm oil and not contributing to deforestation in tropical areas, making it simple to help orangutans and other animals in the wild.
We had a ball! After two years of online events, the Zoo hosted our most successful Zoo Ball gala ever.
We also had some (very cute) babies! In addition to the peafowl chicks you may have seen running after their mom around the Zoo, we also welcomed a baby Red River hog named Augustus and a baby Rocky Mountain goat, Blanca. Oh, and did we mention we had the world's cutest giraffe calf? The little girl was born October 19th to mom Bailey and has already showed us that she's a spunky and independent little girl.
We're getting ready to start construction on some BIG projects. Before long, you'll start seeing signs of change as we re-configure and expand our entry plaza, build an additional giraffe barn and re-route the road to reduce the frequency of vehicles and people sharing the same spaces.
We're working on plans for a brand-new orangutan building and exhibit, as well as a unique play area. Once we get plans finalized, we'll begin the process of fundraising to help fund the exhibit.
We launched the International Center for the Care and Conservation of Giraffe. After decades of experience in cutting-edge giraffe care, husbandry training, and conservation programs, CMZoo has created The Center to offer training, consulting, and emergency response for other organizations and giraffe caregivers. The Center is a concentrated effort by CMZoo to consolidate resources and expand educational programs in order to improve and enrich the lives of giraffe in human care throughout the world.
Our baby hippo, Omo, turned one this year! Now weighing in at over 700 pounds, Omo is eating solid foods and becoming even more curious and independent. For now, he's still only with his mom, Zambezi, but is showing lots of interest in his dad Biko and his aunt Kasai. If you haven't seen Omo in a while, come and visit! He's growing every day.
We are so proud of our Zoo and the role it plays in our community- and we hope you are, too. We are able to do the important work that we do because of people like you! I hope you'll consider continuing your support of CMZoo with a gift to our annual fund. Every gift helps us to do critical work in conservation, education, and animal care.
Thank you for being part of our Zoo family!
Warmly,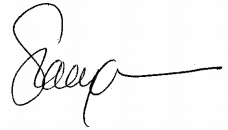 Tracey Gazibara
Executive Vice President

DONATE NOW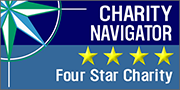 For more information
Please contact Kelley Parker, Director of Development at [email protected] or 719-424-7810.