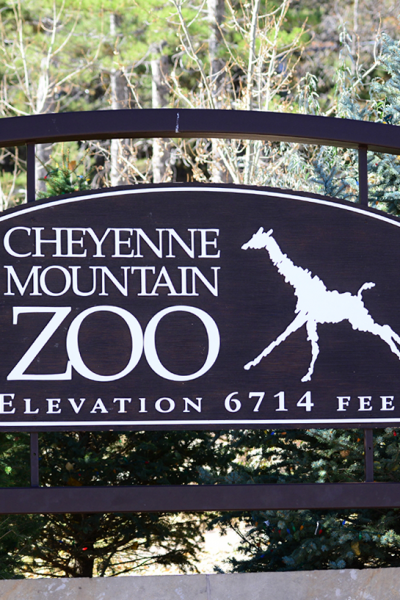 Elevate Capital Campaign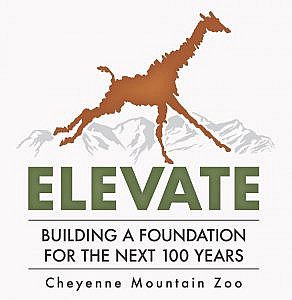 We have some exciting news… the Zoo is getting ELEVATED! From elevating our guests' experience to elevating the way we feed and care for our animals (and the planet!), we're truly reaching new heights –all from our own elevation of 6,714 feet.
A three-year, $13.5 million campaign
With our new capital campaign, we're excited to make improvements, upgrades and exciting additions that will reach every corner of the Zoo. This ambitious campaign will allow us to continue what we do best- providing cutting-edge animal care, doing critical conservation work here in Colorado and around the world, and providing experiences for a lifetime with every visit- all at a newly elevated level.
Creating Self-Sufficient Lettuce Supply
Did you know that we use more than 3,750 pounds of romaine lettuce each month?
With this exciting new project, we can grow the majority of our lettuce in-house. With a hydroponic system that uses Grow Pods, located near the front entry of the African Rift Valley exhibit, guests will be able to see how we're using technology to grow food for our giraffes – and then feed them!
Our cutting-edge hydroponic system will use repurposed shipping crates to grow the majority of our own lettuce. These containers are sustainable, weather (including hail) resistant, and exponentially more efficient than traditional farms or greenhouses.
Updating Animal Areas and Adding New Spaces
Can you believe it's been 20 years since we built African Rift Valley?
It's time to give this iconic exhibit a major refresh. We will reconfigure animal areas to allow more mixed-species spaces, increase the size of the giraffe bull yard, enhance the giraffe-feeding experience, and generally freshen up the space. Other areas need attention, too!
We also plan to:
Build a brand new hornbill exhibit.
Add a small animal exhibit near the entrance of Water's Edge: Africa.
Retrofit the Grizzly exhibit so we can hold a pair of grizzly bear cubs as well as our adult grizzlies.
Create an amphibian display to illustrate our conservation work with amphibians in Panama.
De-Emphasizing the Main Road
Improving the Guest Experience
People are Key to the future of wildlife and wild places.
Engaging guests with incredible experiences is essential to the success of our conservation education messages. Every experience from gate to gate is crucial to our success. This campaign will help us to provide our valued guests with more useful space, as well as refreshing the "face of the Zoo" to better represent our mountain atmosphere.
We plan to:
Create more useful guest space in our entry plaza by significantly increasing the size of the space and reconfiguring the current layout to ensure a more efficient entry.
Upgrade the area around the exit road, including adding stairs to the upper parking area and new landscaping.
Refresh the exterior of the Thundergod Gift Shop and Guest Services buildings to better assimilate with our mountain rustic aesthetic throughout the Zoo.
Elevated Upgrades to Maintain the Country's 4th Best Zoo