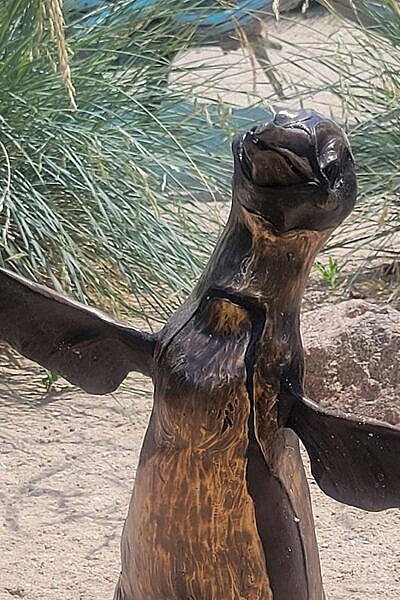 Penguin Sculpture Dedication
Leave a legacy at the Zoo by naming one of our bronze, life-size penguin sculptures (and one pelican, too)! Each penguin will only be named once, and the name will be placed next to the statue. Whether you're naming it in honor of someone or you just love penguins (and beautiful art!), your naming will remain for the life of the sculptures.
Cost: Penguin Sculpture $10,000
Pelican Sculpture $15,000
All proceeds benefit Cheyenne Mountain Zoo.