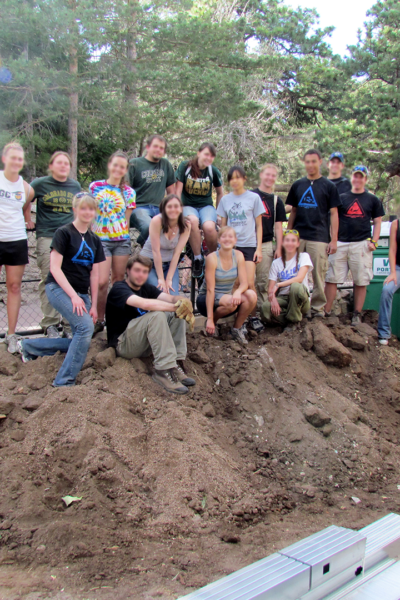 Volunteer as a Group
Group Volunteering is a fantastic way for your club, business, team or organization to help Cheyenne Mountain Zoo and have a unique experience at the same time! Volunteering is a wonderful opportunity that inspires teamwork and forms bonds that last a lifetime.
At any given time, there are a variety of projects at the Zoo that require an army of people to complete.
To better help us pair you with a project that will suit your abilities and interests, please be prepared to answer the following questions:
Is there an estimated date you have in mind for volunteering?
How many people will be participating with your group?
What does your group consist of? Coworkers? Family members? Club members?
---
Details
Our projects are typically scheduled for 3 hour time slots.
Morning or the afternoon time slots are available depending upon your schedule and time that our project warrants.
Waiver forms will need to be completed prior to volunteering (sent with your confirmation).