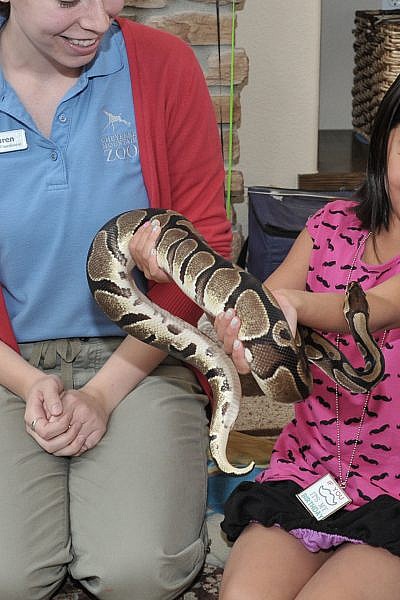 ZOOMobile Ambassadors
Bring the Animals to You.
These Animal Ambassadors may visit you when you book a custom animal experience with the ZOOMobile. Our EdVenture keepers bring live animals to engage your classrooms, birthdays, community gatherings, seniors, special events and more. The ZOOMobile visits groups throughout the Pikes Peak region and beyond.
Due to the nature of working with live animals, the ZOOMobile cannot guarantee which animals will be present for any program.
Reptiles - Turtles / Tortoises