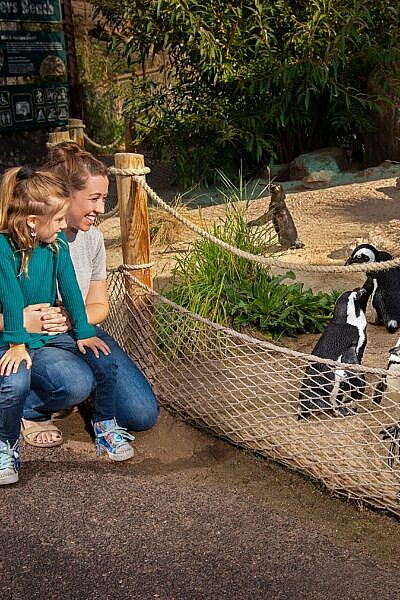 Gift Membership
When you give the gift of a membership to Cheyenne Mountain Zoo, you're not only giving someone 365 days of up-close animal experiences and memories for a lifetime, you're also supporting our world-class animal care and conservation efforts!
When gifting a membership to an existing Member:
– Please note that existing members can belong to only one active membership at a time.
– A membership gifted to an existing member will extend their existing expiration date by one calendar year.
Redeeming a Membership
If you receive an email from CMZoo that you have been given a membership, your membership is already active. Welcome to the Zoo family!
If you are a current member, please use your existing login information to sign-in and reserve member tickets. If you need to reset your password, please follow these instructions.
If you are a new member (not previously registered with CMZoo), please register here. You must complete the registration process to gain access to member tickets.
If you receive a membership certificate, please be sure to email

[email protected]

or call the Membership department719-424-7830 to redeem your certificate prior to visiting. If you email us, please be sure to fill out the certificate and then attach a picture of the front and back of the certificate.