November might be almost over, but the holiday season has just begun! Finding the right gifts can sometimes be the most challenging part of the holidays. If you are stumped on the perfect gifts to surprise your loved ones, don't worry. Cheyenne Mountain Zoo has you covered.


For the Artist or Decorator: Consider picking up unique artwork painted by a truly wild artist. Many animals at Cheyenne Mountain Zoo are artists and can participate in painting one-of-a-kind creations that are sure to spark conversation and brighten any space. Pieces are available for purchase online (and can be shipped anywhere in the U.S.) or in person at The Loft. If you really want to "wow" your loved ones, you can purchase a gift certificate to create a painting alongside an animal artist!
Learn more about animal art: cmzoo.org/gifts
For the Person Who Loves Videos: Show your movie lover you care with a personalized shout-out video, live virtual meet-and-greet with an animal, or even a video tour of the Zoo with super up-close animal footage! All content can be catered to cover specific interests and animal favorites. Choose to chat live with a Zoo expert and animal, or a receive a custom recorded video that can be watched over and over.
Learn more about virtual experiences: cmzoo.org/virtual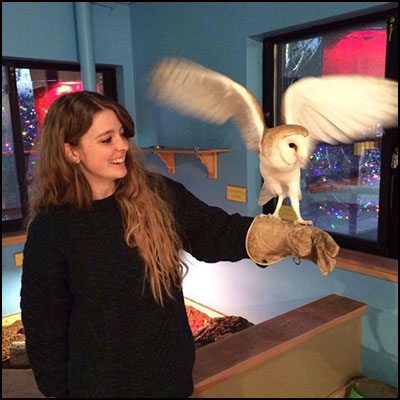 For the Animal Fanatic: A private encounter with a favorite animal is the perfect way to celebrate your animal fanatic this holiday season. Animal meet-and-greets are a minimum of 30 minutes and typically include feeding, training, and hands-on interaction with a CMZoo animal of your choice (some species are not available). These special encounters happen in reserved spaces, removed from other Zoo guests. Not sure which animal they want to meet? You can get gift certificates for animal encounters, so your loved one can choose and schedule their encounter themselves!
Learn more about encounters (COVID-19 restrictions may prevent us from immediately scheduling some animal encounters): cmzoo.org/encounter
For the Social Butterfly: Gathering with friends and family has been a challenge for everyone this year. If that special someone is looking for a way to spend time together with loved ones in a safe way, give them the gift of having the Zoo to themselves for the evening! Book a private Starlight Safari (for up to 10 people) and enjoy an adult beverage, a guided evening tour, and the opportunity to catch up with loved ones while creating new and fun memories in a socially distanced, outdoor environment!
Learn more about Starlight Safaris (COVID-19 restrictions may require us to make some changes to Starlight Safaris): cmzoo.org/starlight
It seems safe to say that this year has been tough for most people, and the holiday season might be a little strange as well. These unique gifts and experiences from Cheyenne Mountain Zoo are sure to inspire, uplift and connect your loved ones.
Visit https://www.cmzoo.org/events-programs/ to see all of the opportunities to share CMZoo with loved ones this year!
Don't see something you want? Contact us at [email protected] to build a custom Zoo experience as a gift.