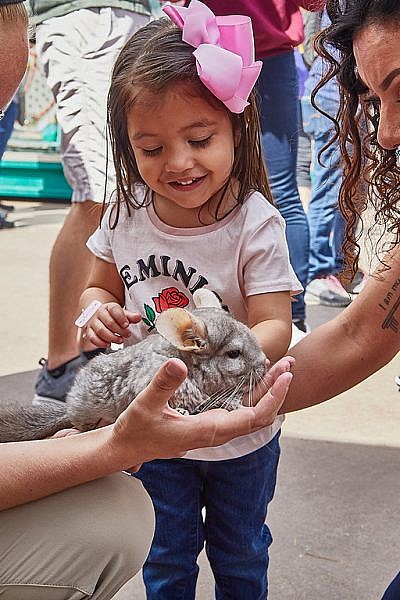 Experiences at The Loft
See. Learn. Explore. Do. Discover what it is like to care for animals. Bring your curiosities and discover fun experiences with Zoo animals! You may get to help make a tortoise salad, change a snake's water bowl, or mist a lizard habitat. Signage is designed to highlight our individual animals and share something special about them. Each visit to The Loft is unique and the whole space is kid-friendly.
Highlights of The Loft
Drop by for surprising guest experiences happening throughout the day, or just something spontaneous while you're here!
Animals in Experiences at The Loft