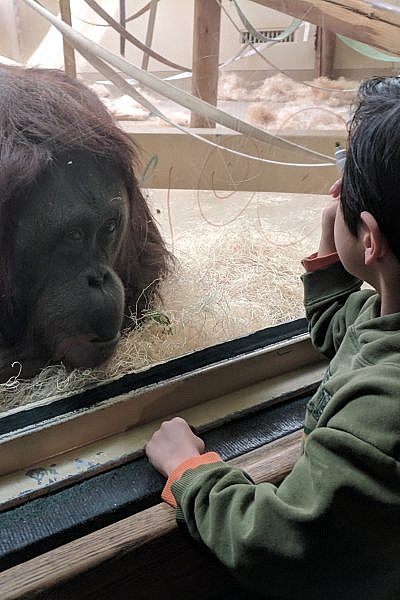 News
Word's Out. This Zoo is Cool. Read all the latest news releases and The Waterhole newsletter articles.
For media requests, please see the Public Relations contact information at the bottom of this page.
TV Ads: Closer Than Ever - Dad & Daughter (2022), Young Couple (2022)
TV Ads: Reconnect with Nature (2019) & I Will Protect (2017)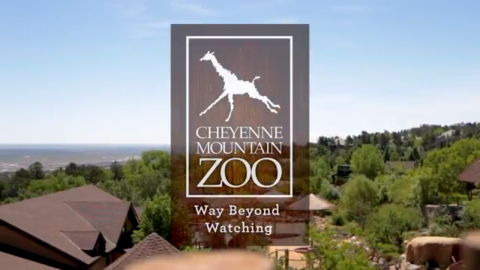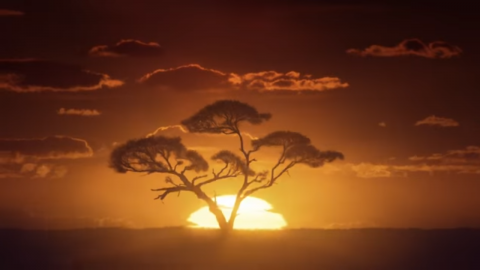 About Cheyenne Mountain Zoo
Cheyenne Mountain Zoological Society was founded in 1926. Today, Cheyenne Mountain Zoo, America's mountain Zoo, offers comprehensive education programs, exciting conservation efforts and truly fantastic animal experiences. In 2023, Cheyenne Mountain Zoo was voted #4 Best Zoo in North America and CMZoo's Rocky Mountain Wild was named #2 Best Zoo Exhibit in North America by USA TODAY 10Best Readers' Choice Awards. It is Cheyenne Mountain Zoo's goal to help guests fall in love with animals and nature, and take action to protect them. Since 2008, CMZoo's Quarters for Conservation program has raised more than $4.5 million dedicated to frontline conservation efforts around the world. Of the more than 235 zoos and aquariums accredited by the Association of Zoos and Aquariums (AZA), Cheyenne Mountain Zoo is one of just a few operating without tax support. Cheyenne Mountain Zoo depends on admissions, membership dues, special event attendance and donations for funding.
Media, Photography and Videography at The Zoo
MEDIA
We'd love to share our stories with your audience! Reporters and photojournalists are required to schedule and coordinate on-site interviews, photography and videography with PR and social media manager, Rachel Wright, as far in advance as possible, at [email protected]. Members of the media will be escorted throughout their visit. We may not be able to accommodate reporters who appear at the Zoo unscheduled.
SOCIAL MEDIA
Want to share your Zoo day with your followers? We can help! Educational and informative channels that align with the Zoo's values and mission are welcome to request an opportunity to create content at the Zoo.
We do not allow the Zoo to be used for commercial content (any content that generates revenue for the creator). Commercial filming rates are below. On-camera behavior that disrupts other guests' experiences will not be tolerated. Filming other guests without permission is not allowed and could result in removal from the Zoo. Requests to interview staff are required and may not be accommodated. Staff interviews are limited to 30 minutes. Reach PR and social media manager, Rachel Wright, at least two weeks in advance, at [email protected], for consideration.
PERSONAL PHOTOGRAPHY AND VIDEOGRAPHY
Photos and videos from your visit make your memories last even longer! Regular daytime and special event guests are welcome to photo and video their experiences at the Zoo with their own personal equipment without coordinating with our team. If you are bringing a hired photographer/videographer to capture your memories, please see information on commercial photographer and videography below.
We do not allow oversized photography or videography equipment that could disrupt other guests' experiences or disturb our animals or operations. Guests with disruptive camera equipment may be asked to stow their gear. Filming other guests without permission is not allowed and could result in removal from the Zoo. Drone photography and videography is not allowed at the Zoo. Staging, performing or 'acting' that is disruptive to animals, staff or other guests will not be allowed.
Photos and videos from your visit that identify CMZoo or its animals by name are not allowed for sale. For information on commercial photography and videography, see below.
DRONE PHOTOGRAPHY AND VIDEOGRAPHY
Drone photography and videography is not allowed at CMZoo.
COMMERCIAL AND PERSONAL PROFESSIONAL PHOTOGRAPHY AND VIDEOGRAPHY
CMZoo is a great setting for senior portraits, engagement photos and more! As a privately owned nonprofit and one of the few AZA-accredited zoos that does not receive tax support, we do not allow professional photographers or organizations to use the Zoo as a studio setting without fees.
Permits must be obtained and admission must be paid for all parties attending in addition to the photography and videography site fee. For further details and information on how to apply for photo or video shoots (commercial or personal with a hired professional) on Zoo grounds, view/download the Media, Photography and Videography at the Zoo PDF