Enjoy. Interact. Understand.
Cheyenne Mountain Zoo is about sharing the wonders of the natural world with kids of all ages and providing memories for a lifetime at America's mountain Zoo. Named #4 Best Zoo in North America by USA TODAY 10Best Readers' Choice Awards, you're in for way more than just watching.
Watch Our Giraffe Cams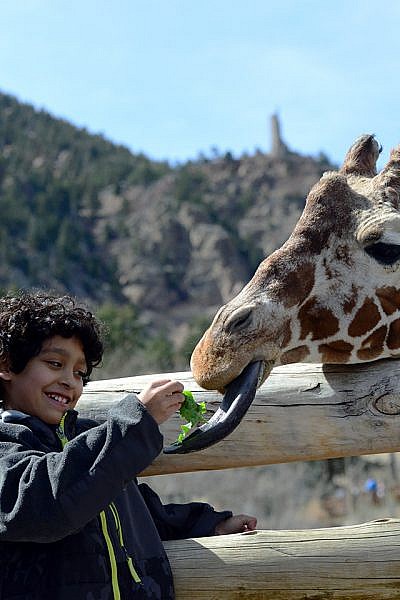 Today's Schedule (weather permitting)
Animal Demonstrations
9 a.m.

11:15 a.m.

Barn Owl Training
Scutes Family Gallery

1:30 p.m.

Zebra Training
African Rift Valley

2 p.m.

Alligator Training
Australia Walkabout

2:30 p.m.

Grizzly Demo
Rocky Mountain Wild

3:15 p.m.

Penguin Feeding
Water's Edge: Africa

3:30 p.m.

Caring for Awesome Apes
Primate World

Skunk Training
Experiences at The Loft

4:15 p.m.

Meet the Hippos
Water's Edge: Africa
Today's Special Events
There are no special events scheduled for today.
Custom Animal Experiences