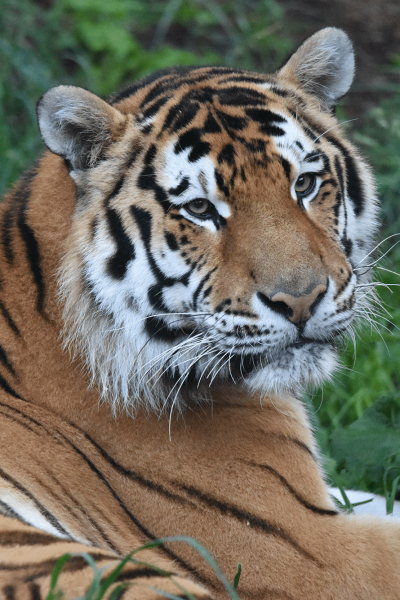 ZOO RULES:
We want to keep you safe during your time at the Zoo.
Please adhere to the following safety rules:
Not permitted in the Zoo: pets, bicycles, skates, skateboards, roller blades, portable radios.
The Zoo is a non-smoking facility, except in designated locations (see Zoo Guest Map). Cigarettes, e-cigarettes and nicotine vapor devices are allowed only in our smoking areas.
Public marijuana consumption is illegal, and therefore not permitted anywhere on Zoo property.
Children must be under adult supervision.
Do not feed Zoo animals, unless food is purchased at feeding experience areas.
For your safety and the safety of the animals, never feed or approach wildlife in the Zoo.
For your safety, do not cross or climb guest barriers; stay on public pathways.
Open carry is not allowed inside the Zoo, except for authorized law enforcement officers.
If you see someone harassing the animals or doing something unsafe, please call 719-633-9925 x0, and report the incident.
NOTE:
– Peanut products are used throughout this facility as part of our animal enrichment and training programs.
– Individuals with domestic animal allergies (e.g. dog or cat dander), can also have sensitivities to animals in our collection.
Please stay safe and enjoy your visit to Cheyenne Mountain Zoo!