Events Search and Views Navigation
January 2022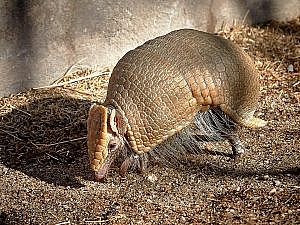 Saturday, January 1 at 9 a.m.
-
Monday, January 31 at 5 p.m.
All ages. Book any time in January during regular Zoo hours. We are not the only ones who celebrate special times with extra food! Did you know that armadillos are closely related to sloths? Or that contrary to popular belief, most armadillos cannot fully enclose themselves in their shells? Join us as we investigate the amazing adaptations of these "little armored" creatures. Each family will have their own EdVenture guide and time slots to keep safety our number one priority. Registration one week in advance is required.
Find out more »
February 2022
March 2022
April 2022
May 2022
June 2022
July 2022
August 2022
September 2022
October 2022
December 2022
+ Export Events